SpeedDate.com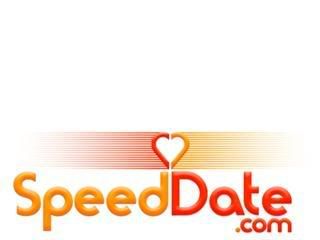 Please join Speeddate.com, a brand new and very cool (and free!)dating site made for those 18 and up looking for love in a new way.
Speeddate.com is for webcam and internet users searching for other singles in their area.
Unlike most dating sites in which you write a paragraph, send your best picture and wait for an emailed reply, speeddate.com provides instant dating with those of your choice. Webcam and instant message features allow users to instantly interact with others in a span of 3 minutes. In that time you are allowed to talk, see, and learn about another individual before clicking the voting tool of yes or no depending on your interest in the other candidate.
If you both choose 'yes' signaling that you both would like to learn and interact more with the current individual, then an announcement will instantly appear with the others email and contact information so you can start right away with a possible relationship. A list will be kept through your meetings and type on speeddate.com and you can later review those that matched you.
However if one of you pushes 'no' then no contact information will be shared and you will not have to speak with that person again.
Speeddate.com also comes with cool features, a random fun question generator for those that are shy or are not sure what to ask or talk about, and a text box for those without microphones, headphones or webcam. And a report button if at any time or any reason you feel threatened or harassed you can instantly stop the date, and block the person (or if needed there is a report button for those individuals that you feel need to be reported for harassment or lewd conduct.)
Speeddate.com is a very easy to understand and use site, you can use it in the comfort and safety of your home, café or any location you wish. You are allowed to see the behavior of those you are dating through the webcam and get a better feel for chemistry instead of just a sentence and a picture.
Speeddate.com is open to those 18 and over, male or female, gay, straight, or bisexual.
Please join us today and meet people quick and easy!